Nellcor™


Pulse Oximeter With 1 Pack Adhesive Sensors
Each
UPC: PM100N-MAX
SKU Code: PM100N-MAX-K
Customise Your Purchase
Device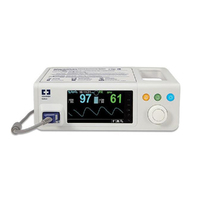 Sensor Option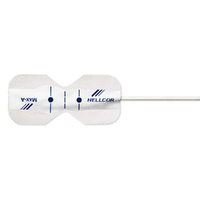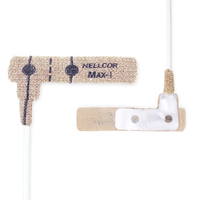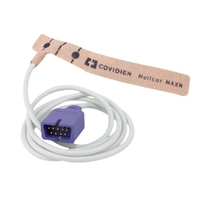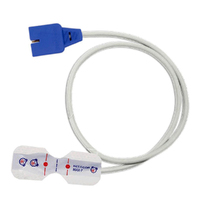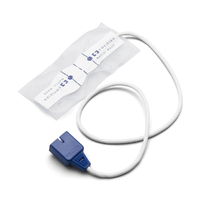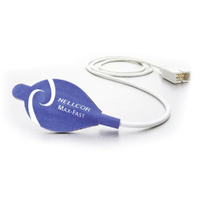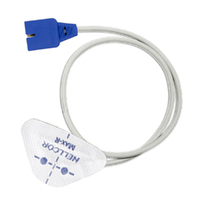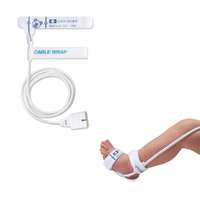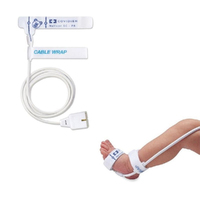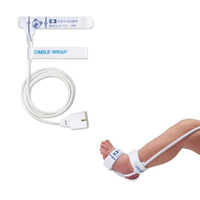 Nellcor™ Bedside SpO₂ Patient Monitoring System, PM100N
Sold as Each
The Nellcor™ bedside SpO2 patient monitoring system, PM100N, provides at-a-glance access to real-time patient respiratory status information including continuous SpO2 and pulse rate monitoring and trending data. The compact monitor can be placed at the patient's bedside or easily transported using the convenient, built-in handle.
With home care and sleep study modes, the PM100N has functionality for non-hospital settings. The system has password-protection to ensure safe utilization by non-clinical users, and the ability to conveniently download data for further data analysis.
The monitor incorporates the latest Nellcor™ digital signal processing technology for accurate, reliable readings even during low perfusion, motion, and other forms of signal interference1, as well as SatSeconds™ alarm management to help distinguish meaningful alarms from transient events.
Supplied with a Box of adhesive Sensors
Product Features:
Displays plethysmographic waveforms, pulse amplitude and real-time SpO2 and pulse rate data
96-hour trend memory with data captured every four seconds for quick review of changes in patient status
Includes SatSeconds™ alarm management, a clinician-controlled feature that has been proven to reduce nuisance alarms
Password protected homecare and sleep study modes
Both homecare and sleep study modes meet IEC 60601-1-11 for home health equipment to promote the safe and effective use of the monitor by users in the non-hospital setting
Accuracy
Accurately assesses patients' status with pulse oximetry measurements of ± 2 for 70% to 100% saturation, and low saturation accuracy of ± 3 for 60% to 80%
Speed
Reacts to patient status with technology that displays patient oxygenation and pulse rate more quickly than other technologies
Motion Tolerance
Accurately assesses patients' status during periods of movement or noise, avoiding dropouts or delays
Flexible, Affordable and Intuitive
Displays real­‑time SpO2 and pulse rate measurements, plethysmographic waveforms and pulse amplitude
SatSeconds alarm management
Sleep Study mode
Homecare mode
Adult, Pediatric, Neonate modes
Intuitive, easy­‑to­‑read, color, multiple­‑language user interface with on­‑screen help messages
Easy­‑to­‑use jog dial interface
Compact, portable, durable design with built­‑in handle
Variable pitch beep tone for point­‑by­‑point differentiation in SpO2
96-hour trend memory
Available with Nellcor Analytics Software for Free!
Monitor - 12 Months Warranty
Reuseable Sensor - 12 Months Warranty
Single use Sensors - 12 Months Warranty
Inclusions:
Bedside SpO2 Patient Monitoring Unit
(24) Max N Disposable Finger Sensors (Used for Neonatal and Adult)
(1) Sensor Cable
(1) Power Adapter
User Manual
Specifications
Value
Technical Specifications
Dimensions
Width: 10.04"
Height: 3.23"
Depth: 6.10"
Weight
1.36kg
Performance
Measurement Range: SpO2 : 1% to 100%
Pulse Rate: 20 to 250 beats per minute (bpm)
Pulse Amplitude: 0.03% to 20%
Measurement Accuracy
Saturation
Adult: 70% to 100% ± 2 digits
Adult and Neonate Low Sat: 60% to 80% ± 3 digits
Neonate: 70% to 100% ± 2 digits
Low Perfusion: 70% to 100% ± 2 digits
Adult and Neonate with Motion: 70% to 100% ± 4 digits
Pulse Rate
Adult and Neonate: 20 to 250 bpm ± 3 digits
Low Perfusion: 20 to 250 bpm ± 3 digits
Adult and Neonate with Motion: 20 to 250 bpm ± 5 digits
Electrical
Instrument Power Requirements
100 to 240 VAC, 50/60 Hz, 45 VA
Fuse Rating
Fast acting: 2 A 32VAC/DC
Fast acting 500 mA 32VAC/50DC
Battery
Type: Lithium Ion
Battery Capacity: Minimum of five hours using new, fully charged battery with no alarms
Environmental
Operating Temperature
Instrument 5 °C to 40 °C (41 °F to 104 °F)
Transport/Storage Temperature (in shipping carton): -20 °C to 60 °C (-4 °F to 140 °F)
Operating Humidity: 15% to 93% non condensing
Operating Altitude: -170 m to 4877 m (-557 ft to 16,000 ft)
Output
Trend data download via wired or USB for archiving or data analysis
Display/Indicators
Pulse amplitude indicator (eight segments)
Visual indicators: Pulse search, audible alarms silenced or off, interference indicator, battery charging, and SatSeconds alarm management clock, pleth wave form
Alarms
SatSeconds alarm management
Audible and Visual alarms for high/low saturation and pulse rate, low battery, sensor off, and sensor disconnect
Categories: Patient status and system status
Priorities: Low, medium and high
Notification: Audible and visual
Setting: Default, institutional and last setting
Alarm system delay: <10s
Available Modes
Standard - Hospital, hospital type facilities, and intra hospital transport
Homecare - Simplified monitoring for use in the home by caregivers
Sleep Study - Muted audible and visual queues to aid sleep studies
Connectivity
Supports wired and USB trend data export to an external personal computer for archiving or data analysis
Nurse call capability
| | |
| --- | --- |
| SKU | PM100N-MAX-K |
| Barcode # | PM100N-MAX |
| Brand | Nellcor™ |
| Unit Of Measure | ea |
Be The First To Review This Product!
Help other The Medical Equipment Centre users shop smarter by writing reviews for products you have purchased.
Related
products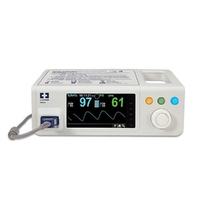 Nellcor™
Pulse Oximeter With 1 Reusable Sensor
$2,948.00
PM100N-1A
More From
This Category