Philips


CoughAssist E70
Each
UPC: 1098159
SKU Code: Phi1098159
Backorder Available - Enquire for ETA
Philips CoughAssist E70
Sold as Each
Philips CoughAssist E70 is a mechanical insufflation-exsufflation device designed to noninvasively clear secretions from the lungs by simulating a natural cough. Similar to a normal deep breath, CoughAssist gradually applies positive air pressure (insufflation) to obtain a large volume of air within the lungs. The device then quickly reverses the flow of air by shifting to negative air pressure (exsufflation). The resulting high expiratory flow helps mobilize secretions out of the airway as a deep, natural cough would do.
Features:
The Philips Respironics CoughAssist E70 device assists patients in loosening, mobilizing, and clearing secretions by providing high frequency oscillatory vibrations while gradually applying a positive pressure to the airway, then rapidly shifting to a negative pressure. The oscillatory vibrations assist in loosening and mobilizing the secretions while the rapid shift in pressure produces a high expiratory flow rate from the lungs, which promotes the clearance of secretions.
Control and synchronization - The proprietary, integrated Cough-Trak algorithm gives patients the ability to initiate their therapy. By triggering on patient inspiration, this feature helps to synchronize therapy with the user's breathing pattern allowing for more control of therapy and a more comfortable, natural treatment.
Multiple non-invasive patient interface options - Instead of introducing a suction catheter into the airway, CoughAssist delivers therapy through a face mask, mouthpiece, or a simple adapter that allows the device to function with an endotracheal or tracheotomy tube.
Flexibility in delivery of therapy - Three highly customizable therapy modes offer the ability to better tailor therapy to patient needs and treatment settings; Manual, Auto, Advanced Auto. From complete manual control over every aspect of treatment by a clinician or caregiver to a fully automated treatment mode including pressure settings, pre-therapy breaths and cough cycles.
Loosening and mobilization - CoughAssist offers an adjustable oscillation feature designed to enhance the loosening of mucus from the bronchial walls and increase mobilization of secretions to help improve bronchial drainage and increase the benefits of mechanical insufflation-exsufflation therapy.
The CoughAssist E70 device may be used either with a facemask or mouthpiece, or with an adapter to a patient's endotracheal or tracheostomy tube. It is for use on adult or pediatric patients having difficulty with secretion clearance and/or inability to cough.
The CoughAssist E70 device is for use in a hospital, institutional environment, or in the home.
Automatic Mode
| Type | Value |
| --- | --- |
| Preset | 1,2,3 |
| Inhale Flow | Low/Medium/High |
| Inhale Pressure | 0 to 70 cmH₂O, in increments of 1 |
| Exhale Pressure | 0 to -70 cmH₂O, in increments of 1 cmH₂O |
| Inhale Time | 0 to 5s, in increments of 0.1s |
| Exhale Time | 0 to 5s step of 0.1s |
| Oscillation | OFF/Inhale/Exhale/Both |
| Amplitude | 1 to 10 cmH₂O increments of 1 cmH₂O (Only available if Oscillation is activated) |
| DC Power Source | 12V DC |
| Cough-Trak | OFF/ON |
| Pause Time | 0 to 5 s increments of 0.1s (Only with Cough-Trak OFF) |
| Frequency | 1 to 20Hz, in increments of 1Hz (Only available if Oscillation is activated) |
| AC Voltage Source | 100 to 240V AC, 50/60Hz |
| Weight | 3.8kg (4.3kg with battery) |
| Dimensions (H×W×D) | 23.1cm x 29.2cm x 19cm |
Manual Mode
| Type | Value |
| --- | --- |
| Preset | 1,2,3 |
| Inhale Flow | Low/Medium/High |
| Inhale Pressure | 0 to 70 cmH₂O, in increments of 1 |
| Exhale Pressure | 0 to -70 cmH₂O, in increments of 1 cmH₂O |
| Inhale Time | N/A |
| Exhale Time | N/A |
| Oscillation | OFF/Inhale/Exhale/Both |
| Amplitude | 1 to 10 cmH₂O increments of 1 cmH₂O (Only available if Oscillation is activated) |
| DC Power Source | 12V DC |
| Cough-Trak | N/A |
| Pause Time | N/A |
| Frequency | 1 to 20Hz, in increments of 1Hz (Only available if Oscillation is activated) |
| AC Voltage Source | 100 to 240V AC, 50/60Hz |
| Weight | 3.8kg (4.3kg with battery) |
| Dimensions (H×W×D) | 23.1cm x 29.2cm x 19cm |
| | |
| --- | --- |
| SKU | Phi1098159 |
| Barcode # | 1098159 |
| Brand | Philips |
| Unit Of Measure | Each |
Related
products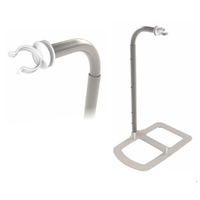 Fisher & Paykel
$252.00
900PT400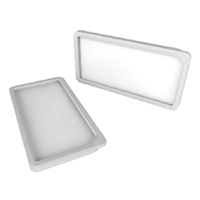 Fisher & Paykel
$45.00
900PT913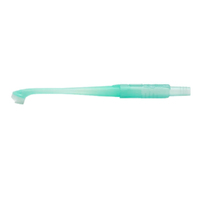 OroCare
Vacu-Aide® Aspire Suction Toothbrush
RRP $2.95 From $2.45
3016000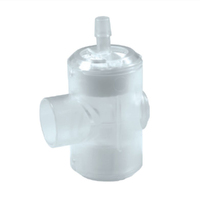 Parker
Heat and Moisture Exchanger HME Tracheostomy Filter
From $3.95
PH51050902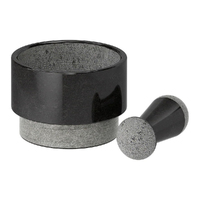 ÄDELSTEN
RRP $27.75 $24.20
676837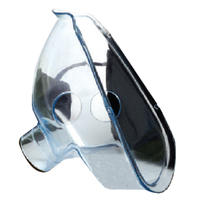 Breath-A-Tech
Breath-A-Tech Nebuliser Mask - Adult
$14.50
BATNEBAM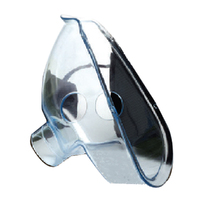 Breath-A-Tech
Breath-A-Tech Nebuliser Mask - Child/SL
$12.50
BATNEBCM
More From
This Category