ResMed


Astral 150 Mobility Bag with Battery Compartment
Each
UPC: 27917
SKU Code: RES27917
RRP $638.00
Backorder Available - Enquire for ETA
ResMed Astral 150 Mobility Bag with Battery Compartment
Sold as Each
ResMed offers you purpose-built mobility bag for the Astral ventilators. This bag will provide effective protection for the device, as well as a neat, practical solution for patients and their caregivers when freedom and mobility are key.
Features:
Astral mobility bag fits the device and all its essential accessories
Broad, comfortable shoulder straps make the bags easy to carry either by hand or as a backpack, while additional straps allow for easy mounting onto wheelchairs
Features a transparent panel on the protective cover, so you can fully access the ventilator display to easily check therapy, observe alarms and switch programs while on the move
The Astral mobility bag allows the use of O2 (up to 6 L/min) with single circuits only
The Astral mobility bag has specific compartments that have been thoughtfully designed to carry all elements of the system including the ventilator, external battery, and power supply
Suggested Use:
Prior to placing the device in the Mobility Bag, remove: the power connection from the rear of the device, all patient circuit components, all accessories, including Remote Alarm and oximeter and the USB Stick.
Place the Astral device carefully into the bag, ensuring the handle is at the top and the screen faces the printed image on the bag.
Secure the Astral device in place by using the Velcro strap. (To ensure the most secure position, thread the Velcro strap through the handle and attach.)
Place the Power Supply unit and any heavy components in the side zippered pocket.
Ensure all zippers are completely closed and the device secure before lifting the bag.
Warning:
Do not place any heavy or bulky objects in the zippered pocket on the inside front of the bag. This could result in damage to the LCD Touch screen.
To prevent possible damage to the ventilator, always secure it to its stand or place it on a flat, stable surface. For mobile situations, ensure the Astral device is contained within its mobility bag.
The Astral device should not be operated while in the Carry Bag. To ventilate while travelling, use the Mobility Bag or SlimFit Mobility bag.
| | |
| --- | --- |
| SKU | RES27917 |
| Barcode # | 27917 |
| Brand | ResMed |
| Unit Of Measure | Each |
Related
products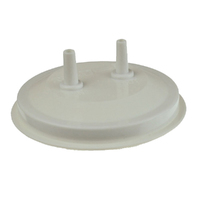 Liberty
Spare Lid for Liberty Collection Jar
$17.60
AXSPBSL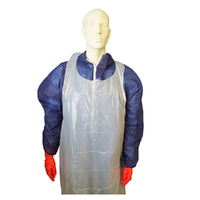 Mediflex
White Low-Density Polyethylene Apron - 1450mm
$28.60
INDAPN
More From
This Category