Allevyn


Adhesive Foam Dressing - 12.5cm x 12.5cm
Box 10
UPC: 66000044
SKU Code: SN66000044
Backorder Available - Enquire for ETA
Allevyn Adhesive Foam Dressing 12.5cm x 12.5cm
Sold per Box of 10
ALLEVYN Adhesive, with its unique triple layer formation, has been designed to achieve this combination to ensure optimal fluid handling to support moist wound healing. It is an economically-efficient dressing specifically designed to manage chronic or acute exuding wounds.
Features:
The unique triple action technology helps to maintain an optimal balance in fluid creating a moist wound environment for healing
The low allergy adhesive helps to keep the dressing securely in place without adhering to the wound
The highly breathable top film helps to minimize the risk of maceration to the wound and peri-wound
Provides an effective barrier function to exogenous bacteria as well as helping to prevent fluid and bacterial strikethrough
Easy to apply and remove
Conforms to body contours and is very comfortable for patients
Available in a wide range of sizes which can be cut to fit awkward areas such as elbows and heels
Sacral sizes available which combine the same high-absorbency and secure self-adhesion in an anatomically-shaped dressing
Suggested Use:
Cleanse wound in accordance with local clinical protocol.
Select an appropriate dressing size. ALLEVYN Adhesive can be cut to dress wounds on the heel, elbows and other awkward areas.
Prepare and clean the skin surrounding the wound area and remove excess moisture. Any excess hair should be clipped to ensure close approximation to the wound. SKIN-PREP™ wipes may be used prior to application of ALLEVYN Adhesive where fragile skin is involved.
Remove one of the protector films from ALLEVYN Adhesive and anchor the adhesive side of the dressing to the skin.
Remove the remaining protector film and smooth the dressing over the remainder of the wound without stretching, ensuring there are no creases. The pad area of the dressing must be adhered across the entire surface of the wound.
If the dressing has been cut ensure any exposed foam areas are covered with an appropriate film dressing taking care not to cover the entire dressing.
When positioning ALLEVYN Adhesive Sacrum, place the narrow end of the dressing a minimum of 2cm (3/4in.) above the anal sphincter, then smooth the dressing over the sacrum.
Area of Use:
Shallow, granulating wounds
Chronic and acute exudative wounds
Full and partial thickness wounds such as pressure ulcers, leg ulcers, and diabetic foot ulcers
Infected wounds
Malignant wounds
Surgical wounds
First and second-degree burns
Donor sites
Fungating wounds
Warning:
Do not use ALLEVYN Adhesive with oxidising agents such as hypochlorite solutions (e.g. EUSOL) or hydrogen peroxide, as these can break down the absorbent polyurethane component of the dressing.
If reddening or sensitisation occur discontinue use.
ALLEVYN Adhesive is a single use product. In common with all adhesive products, some cases of irritation and/or maceration of the skin surrounding the wound have been reported.
Infrequently cases of sensitivity to the dressing have been reported. It should be noted that inappropriate use or too frequent dressing changes, particularly on patients with fragile skin, can result in skin stripping.
| | |
| --- | --- |
| SKU | SN66000044 |
| Barcode # | 66000044 |
| Brand | Allevyn |
| Unit Of Measure | Box |
Related
products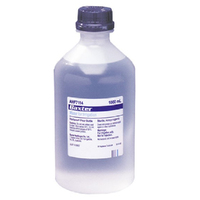 Baxter
MyAIRVO 2 Sterile Water - 1000ml
$6.50
AHF7114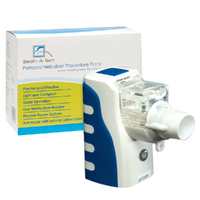 Breath-A-Tech
$149.95
NEBV3
More From
This Category