Polymem Shape Tube Dressing - 9cm x 9cm
Sold per Box of 15
PolyMem Shape Tube Dressing is a pre-cut configuration used to enhance patient confort and help clinicians easily apply the dressing to the tube site. PolyMem dressings do not shed fibers.
The dressing aids in situations where tube sites need regular care and inspection to prevent complications like irritation, inflammation, maceration, hypergranulation, and infection. PolyMem® dressings are a hydrophilic polyurethane matrix dressing with a mild, non-toxic wound cleanser, a soothing moisturiser, a superabsorbent and a semi-permeable film backing.
Features:
Absorbs secretions
Helps clean peri-stomal area, for easier manual cleansing
Provides comfort with anti-inflammatory and pain-relieving effects
Gentle, non-fibrous and non-adherent for use on the most delicate skin
Supports rapid healing of damaged skin
Easy for patients to use
Debrides the wound
Features & Benefits:
Non irritating, Latex-free
Relieves pain.
Provides pain-free dressing changes.
Facilitates healing.
Reduces patient discomfort and dressing change time.
Reduces cost of materials.
Provides comfort around tube sites.
Continuously cleans and reduces odour.
| | |
| --- | --- |
| SKU | Pol5335 |
| Barcode # | 5335 |
| Brand | Polymem® |
| Unit Of Measure | Each |
Related
products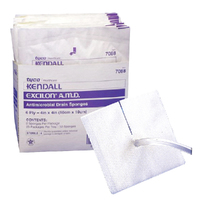 Covidien
Excilon AMD IV Sponges - 10cm x 10cm
$35.20
7088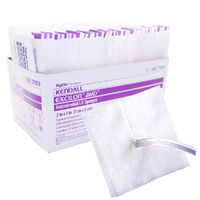 Covidien
Excilon AMD Drain Sponge - 5cm x 5cm
$35.20
7089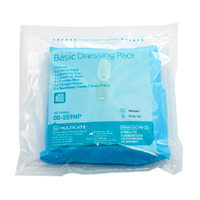 Multigate
$1.76
08559NP
More From
This Category