Eclipse 5


SeQual Portable Oxygen Concentrator with Battery
Each
UPC: 6900AU-SEQ
SKU Code: SEQ6900AU
Backorder Available - Enquire for ETA
Eclipse 5 SeQual Portable Concentrator
Sold as Each
The SeQual Eclipse 5 is the newest and most improved upon in the Eclipse line by SeQual. It has the same great features, oxygen settings and battery life as the Eclipse 3, only with better overall power and the ability to run on DC power and charge at the same time. If you are looking to get an Eclipse, this would be the one to get. This is a portable oxygen concentrator that provides a wide range of both continuous flow and pulse dose oxygen settings.
The continuous flow doses are from 0.5 to 3 LPM (Liters Per Minute) in increments of 0.5, so this is an ideal portable concentrator for those who need a precise dosage to stay saturated comfortably.
The pulse doses range from 16 to 192 mL in 9 settings, so most people who need pulse dose oxygen with have their needs met by the Eclipse 5. (Able to supply is equivalent of 1 – 5.0 LPM in Pulse Dose)
You can also depend on an average purity of around 90%. The Eclipse 5 has SeQual's AutoSAT technology, which helps you maintain the same amount of oxygen consistently, even as your breath rate changes.
The Eclipse 5 is only 8.5kg with the battery inside and is 49cm tall, 31.2cm wide and 18cm deep. Even though it's one of the heavier portable oxygen concentrators on the market, which it needs the extra size to house the extra settings and features, it is easy to move about with the help of the mobile cart that is supplied with it.
The mobile cart is slim and light, with wheels that make it very easy to maneuver around wherever you need to go. The telescoping handle allows you to push it down and out of the way when you are sitting still, and it can be easily folded up for transport.
The AC and DC adapters for the Eclipse 5 are smaller and more powerful than the ones for the Eclipse 3, so they will take up less room as you travel. The concentrator is also now fully functional and able to be charged and ran safely and simultaneously in a vehicle as you travel. This saves a lot of time and battery life for when you need it.
Features:
AutoSAT Technology will maintain a steady level of oxygen with Adjustable Rise Time and Bolus Size
Continuous flow from .5 to 3 LPM
Pulse Dose volume ranges from 16 to 192 mL
Able to supply equivalent of 1 – 5.0 LPM in Pulse Dose
In Pulse Dose Mode, if an inspiratory effort is not detected, the device will deliver a continuous flow of oxygen; continually searching for a breath every 15 seconds
All flow settings (continuous and pulse) are available while the machine is operating on DC power
Three rise time options: slow, medium, and fast with three adjustable pulse dose sensitivity settings
Battery recharges while the unit is connected to any heavy-duty DC power supply
Easy access to removable battery with new contemporary mobile cart design
Inclusions:
Eclipse 5 unit
Battery
AC power adapter
DC power adapter
Cart with telescopic handle
Accessory bag
Cannula
Manual
Note: All patients needing home oxygen in Australia must have a Doctors prescription issued to them for treatment. This includes a full diagnosis and physiological assessment, including blood gases to ensure oxygen therapy is the right course of action for each situation.
| Type | Value |
| --- | --- |
| Weight | 6.8kg Unit Only |
| | 8.5kg Unit with Battery |
| Depth | 18.0cm |
| Width | 31.2cm |
| Height | 49cm |
| Oxygen flow | Continuous |
| | Flow settings 1 - 3LPM |
| Oxygen flow | Pulse dose |
| | Flow settings equivalent to 1 - 5LPM |
| Oxygen Concentration | 1-5 LPM at 90% +5.5/-3% |
| Battery Charging Time | 1.8 to 5 hours to reach 80% battery capacity (dependent upon flow level) |
| Near silent operation | Low sound level of just 40 dBA |
| Power | AC Power: 100-240 VAC, 50-60 Hz |
| | DC Power: 12 V nominal |
| | Battery: 97.5 W-Hr battery packs each containing 7.92 gm of lithium content |
| Trigger Sensitivity | Negative pressure between -.135 to -.37 cm |
| Operating Ranges and Intended for Use | Altitude Range: Sea level to 13,123 |
| | Temperature Range: 50 degrees to 104 degrees F at 82 degrees F dew point, non-condensing |
| Indicators | Green Light: Normal |
| | Yellow: Caution, less than 85% power |
| | Red Flashing: warning, less than 70% power |
| Alarms / Alerts | Unit Malfunction |
| | Low Battery |
| | Loss of unit power |
| | Oxygen flow outside normal limits |
| | Low Therapeutic Oxygen Output |
| | No Inspiration detected in Pulse Dose Mode |
| Battery Duration: (Approx - Depends on Battery care & maintenance) | Continuous of 1Lpm: Up to 3.7 hours |
| | Continuous of 2Lpm: Up to 2.0 hours |
| | Continuous of 3Lpm: Up to 1.3 hours |
| | Setting of 1: Pulse: Up to 5.4 hours |
| | Setting of 2: Pulse: Up to 5.1 hours |
| | Setting of 3: Pulse: Up to 4.9 hours |
| | Setting of 4: Pulse: Up to 4.0 hours |
| | Setting of 5: Pulse: Up to 3.7 hours |
| | Setting of 6: Pulse: Up to 3.5 hours |
| | Setting of 7: Pulse: Up to 2.5 hours |
| | Setting of 8: Pulse: Up to 2.0 hours |
| | Setting of 9: Pulse: Up to 1.7 hours |
| | |
| --- | --- |
| SKU | SEQ6900AU |
| Barcode # | 6900AU-SEQ |
| Brand | Eclipse 5 |
| Unit Of Measure | Each |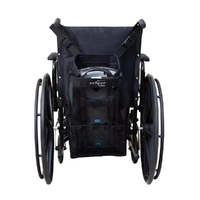 AirSep
Eclipse 5 Portable Oxygen Concentrator Wheelchair Pack
$275.00
5220-SVQ
Eclipse 5
RRP $255.00 $216.00
5991-SEQ
Related
products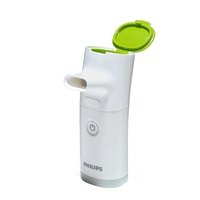 Philips
InnoSpire Go Portable Mesh Nebuliser
$350.00
1135360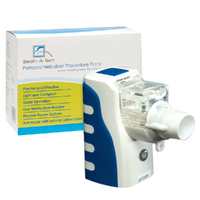 Breath-A-Tech
$149.95
NEBV3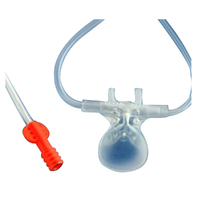 Covidien
$918.50
MVA
More From
This Category